Back to Store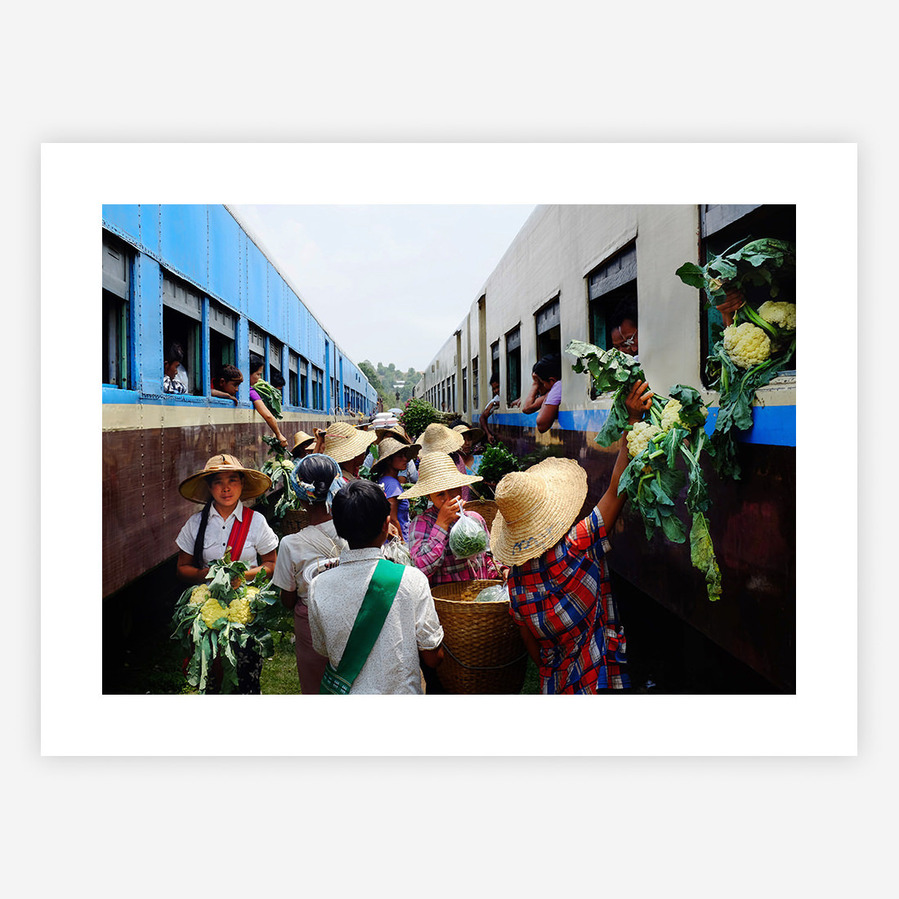 Cauliflowers (Ukraine Fundraiser Initiative)
Coming Soon
Description & Details
For a limited time (27th March - 2nd April) the sale of this print will support the Ukrainian people that are affected by the current Russian invasion. All net proceeds (min. €37 donated after costs for printing and postage) in this fundraising initiative will be donated to Caritas Ukraine Appeal.
Cauliflowers was photographed by Jonathan Sage in Burma in 2014. It was featured in the photographic exhibition Urban Habitat (2019, Munich).
"As our train came to a stop at a village station in the Shan State, local women approached the open windows between our train and the train that arrived from the opposite direction. The traditionally-dressed women were selling seasonal produce, which was cauliflowers." - Jonathan Sage
Print details
Professionally printed on Hahnemühle PhotoRag® 308 gsm archival paper. Print size is A4 (21x29.7 cm, including a 2cm white border). A sticker with a description of the photograph is placed on the backside of the print. Prints are unframed and open editioned.
If you wish to have the print framed, please contact me directly at: hello@jonathansage.de before placing an order.
Delivery
Worldwide delivery with free domestic delivery within Germany. All print orders will be processed after the end of the sale. For international shipping, the customs duties on import are at your cost and not included in your purchase from Jonathan Sage Photography.
Payment
Payments are made with PayPal (Credit Card or with PayPal account). There is no refund policy on this charity sale.
Intended Use
This print is for personal usage only, intended for display in the home or other private spaces. For all other uses, such as display in public spaces or institutions, publishing the image online or in print, or any other form of usage, permission must be granted by Jonathan Sage Photography. All queries: hello@jonathansage.de.